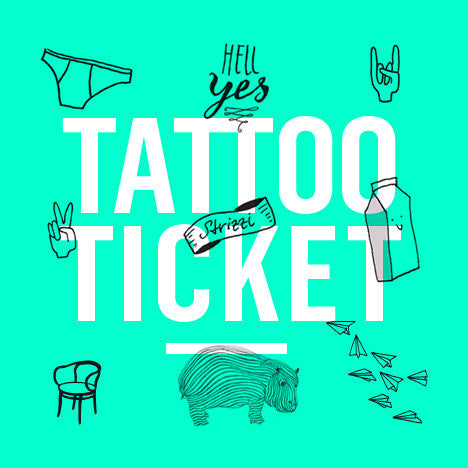 Tattoo Ticket
If you like our illustrations and would like to get them actually tattooed, we are first of all really happy! In getting this "tattoo ticket" you will purchase the copyrights and therefore the right to tattoo a Young & Smitten design of your choice to turn it into a permanent asset on your skin. As soon as the payment is received you can drop by at your favorite tattoo parlor and get the party started!


​Support your local illustrator​!
Get free shipping on orders over 15€ (Austria) and on orders over 25€ (international).